所需操作:启用出价
您已进行竞拍注册
您的注册已被拒绝。请通过 csg@rbauction.com 联系客户服务寻求帮助。
进行中
进入实时拍卖
以仅查看权限进入拍卖会
进入限时拍卖
登记
启用出价
/heavy-equipment-auctions/ring-coverage-details?eventId=2022152&a=bid
/heavy-equipment-auctions/ring-coverage-details?eventId=2022152&a=view
/heavy-equipment-auctions/ring-coverage-details?eventId=2022152&a=tal
/online-bidding-registration?eventId=2022152
/myaccount/-/speedy-today-auction/2022152
${loc.onboardingMsgHeadingTxt}
${loc.onboardingMsgDescriptionTxt}
${loc.onboardingMsgEasierToFindTxt}
${loc.onboardingMsgAuctionSiteTxt}
${loc.onboardingMsgBiddingInfoTxt}
${loc.onboardingMsgBookmarkTxt}
您拍得
{0} 件拍品!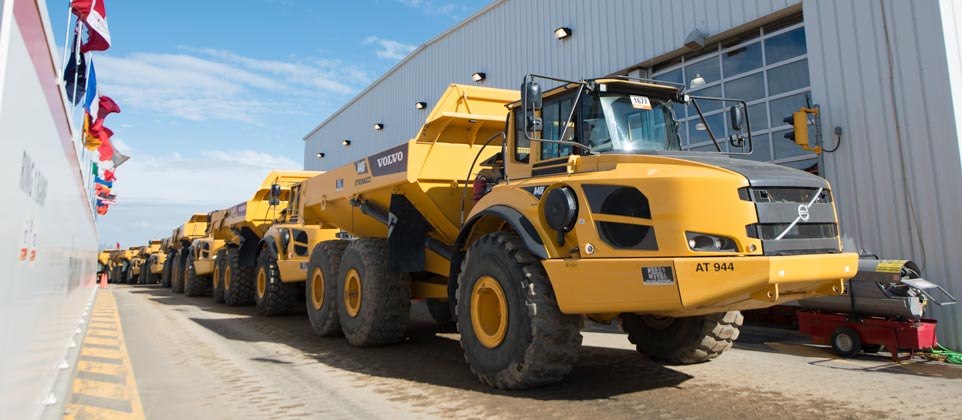 Northeast Regional Event - Incl. equipment from North East, North Franklin, Pittsburgh, & Raleigh Durham
North East, MD, USA

2022年 6月 28日 星期二

开始时间 上午 8:00

({0} {1}您的

时区

)

定时拍卖开始 上午 8:00 2022年 6月 22日 星期三

利氏兄弟拍卖行
3201 West Pulaski Highway, North East, MD, United States 21901
电话. +1(410) 287-4330
传真. +1(410) 287-4332
地图和路线 地图和路线
特色
This auction features trailers & transport equipment from Central Freight Lines
Bid on Truck Tractors, Van Trailers, Forklifts, Vans, Reefer Trailers and more
Learn More
Well-maintained, low-mileage transport trucks for sale
Inspect and bid on trucks selling at locations in U.S. and Canada
View inventory
注册并竞拍
Please note:This auction site's yard is open weekdays for equipment drop-off, inspection and pick-up. Available services vary from site to site - please contact this location directly to find out which services are offered.
You can sell equipment from this location at any Ritchie Bros. Auctioneers live online auction. You can also store equipment at this location to sell via IronPlanet weekly online auctions or to sell 24/7 on Marketplace-E. Before delivering equipment to this yard, please contact your local sales rep or call now to get connected: 1.(410) 287-4330
To schedule your pickup or drop-off of equipment please use the scheduling calendar here:Schedule Now
请在 North East, MD 中了解有关我们拍卖网站的更多信息
竞拍方式
现场拍卖会
其他
拍卖用货币
USD

时间和登记
拍卖场固定工作时间

Mon-Fri, 10:00am-4:00pm (closed holidays)
查看所有代表
North East, MD:
3201 West Pulaski Highway, North East, MD 21901
North Franklin, CT:
275 Route 32, North Franklin, CT 06254
Pittsburgh, PA:
1170 Route 18, North Frankfort Springs, PA 15021
Inspection: June 20th to June 29th | 8:00 AM to 4:00 PM
Raleigh-Durhama, NC:
800 Business Park Dr, Butner, NC 27509
Inspection: June 26th to June 29th | 8:00 AM to 4:00 PM
Inspections can also be set up prior to June 26th by contacting Ritchie Bros. at 1.770.304.3355
Watertown, NY:
20595 Old Rome State Rd, Watertown, NY 13601
Inspection: June 26th to 30th | 9:00 AM to 4:00 PM
Fairmont, WV:
284 Van Kirk Dr., Fairmont, WV 26554
Inspection: Mon - Fri | 8:00 AM to 4:00 PM
Fayetteville, PA:
5175 Lincoln Way E, Fayetteville, PA 17222
Inspection: Inspections are by appointment only. Please contact the North East site at +1.410.287.4330 to make an appointment.
Office Hours: 8:00 AM to 4:00 PM
Yard Hours: 8 am-4 pm
For further assistance, please call Customer Care or connect with one of the sale representatives.
离场日期: Thursday July 28th, 2022